US Election: Nana Addo, John Mahama Congratulate Biden and Harris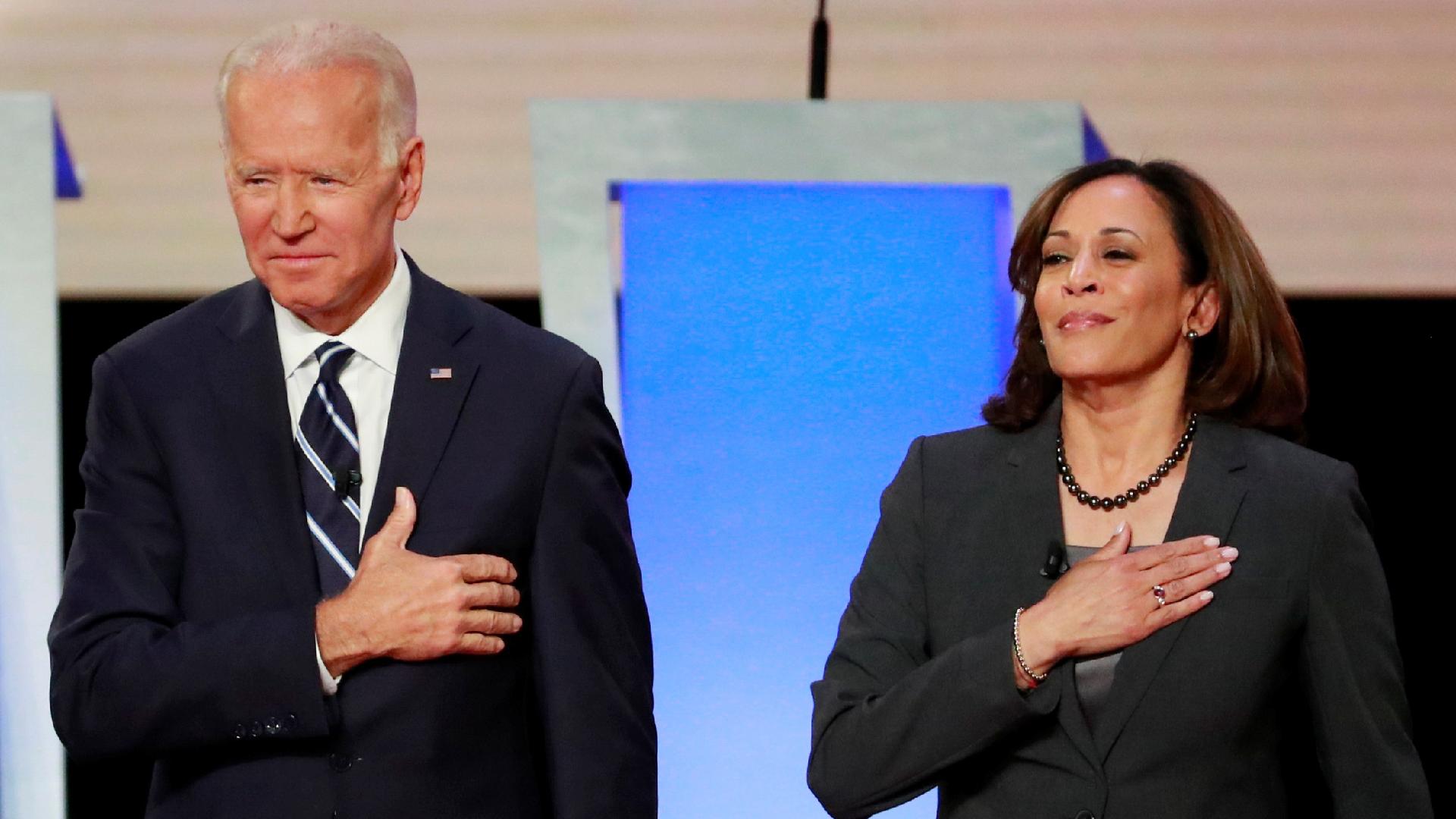 Photo Credit:CGTN
The President, Nana Addo Dankwa Akufo-Addo, and his main contender in the December race, the National Democratic Congress' John Dramani Mahama, have both taken to social media to congratulate the new president-elect and vice president-elect in the US election.
Democrat's Joe Biden and his running mate Kamala Harris were projected as the winner of the US election on Saturday, making incumbent Donald Trump, a one-term president.
Biden was declared the winner on Saturday morning after the results in both Pennsylvania and Nevada were announced in his favour, bringing him to 290 electoral college votes.
In separate posts, President Akufo-Addo and John Mahama expressed excitement at the turn-out of the contest, espousing that it deepened the American democracy.
"On behalf of the government and people of Ghana, I extend my warmest congratulations to the President-Elect of the United States of America, Vice President Joseph Robinette Biden Jr, on his decisive victory in the elections of 3rd November 2020. I also congratulate Senator Kamala Harris on becoming the first woman Vice President-Elect of the United States."
"It is my sincere hope that President-Elect Biden's tenure of office will be marked by the delivery of unity, security, progress, and prosperity to all Americans. I am hopeful that, over the course of his presidency, relations between Ghana and the United States of America will continue to grow from strength to strength, relations which have, over the years, been based on a shared agenda of freedom, development, progress, and prosperity."
"Warm congratulations, once again, to President-Elect Joe Biden, Vice President-Elect Kamala Harris, and the people of the United States of America. God bless the American people, and best wishes for their country's continued success," Nana Addo intimated.
On his part, John Dramani mentioned "Congratulations #POTUS elect Joe Biden. Your resilience is admirable. It's taken sheer grit and determination to chalk this victory. I look forward to us working together for the mutual benefit of our two countries and for a better world that ensures social justice and sustainable development."