Offinso North Assembly Members Emulate "Carlos Ahenkorah" in PM Election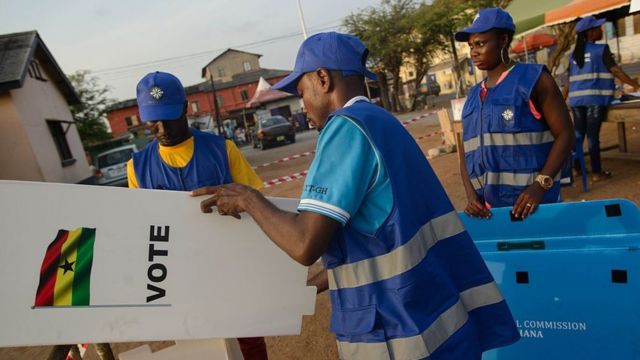 About 12 assembly members in Offinso North in the Ashanti region have kicked against offensive conduct and violence that marred a presiding member election in the district last week.
The group unanimously rejected a subsequent declaration of one Francis Awuah by the District EC boss as the winner.
Led by the former presiding member, Mr. J.K Ameyaw mentioned that, some two government appointees allegedly snatched the ballot papers at a counting stage.
The EC is said to have gone ahead to announce one candidate as a winner despite the incident.
At a press briefing in Akumadan on Thursday, the group cited several other irregularities such as over-voting to back their claims, thereby threatening further actions if re-election is not held.
Assemblymember for Sarfokrom Electoral Area, Mr. Bartholomew Derry stressed that barely two weeks went by, for the contest of presiding membership position to take place; whereas none of the two were able to secure the required votes to become the PM.
"The entire eligible members who participated in the selection of the Presiding Member were 37. However, during the counting of votes, I obtained 11 votes out of 34 valid votes cast, therefore I was expecting my opponent Hon Francis Awuah Member for Akomadan-Afrancho/Nsuoase Electoral Area to obtain the rest of the valid votes cast which was 23. But during the counting of his own, he counted more than 28 votes that amounted to over-voting", Hon. Derry disclosed to Fox News' Isaac Nsiah Foster.
According to him, the incident occurred in the presence of the Akomadan District Police Commander and his men.